Hello,
I have just taken possession of a Wolseley Major Merry Tiller that was first purchased on 8th March 1979 (It comes with the original guarantee card and manuals). It starts first or second pull and ticks over OK, but I will be giving it a thorough service before using on my allotment. I work on classic motorcycles, so doing the servicing won't be a problem.
My only concern at the moment is that there is some flex in the rotor shaft where it enters the crankcase, and having not owned a rotavator before, I do not know if this is the norm and is therefore acceptable, or if the bearings need replacing. I have taken a couple of short videos of me moving the rotor blades by hand and put them on youtube. Would those with the relevant experience and knowledge mind looking at the videos and letting me know if it's OK or needs bearings.
Also would like to get a spark plug and air filter, does anyone know who supplies them? I can't think of anything else I might need for a service, apart from oil (I have plenty of 10W40 semi-synthetic, is this OK?), please let me know if there's anything other than a spark plug and air filter that ought to be replaced.
youtube videos:
https://www.youtube.com/watch?v=VgKo_2HMcUg
https://www.youtube.com/watch?v=KTtwZbF1CAU
Photos of the Wolseley Major: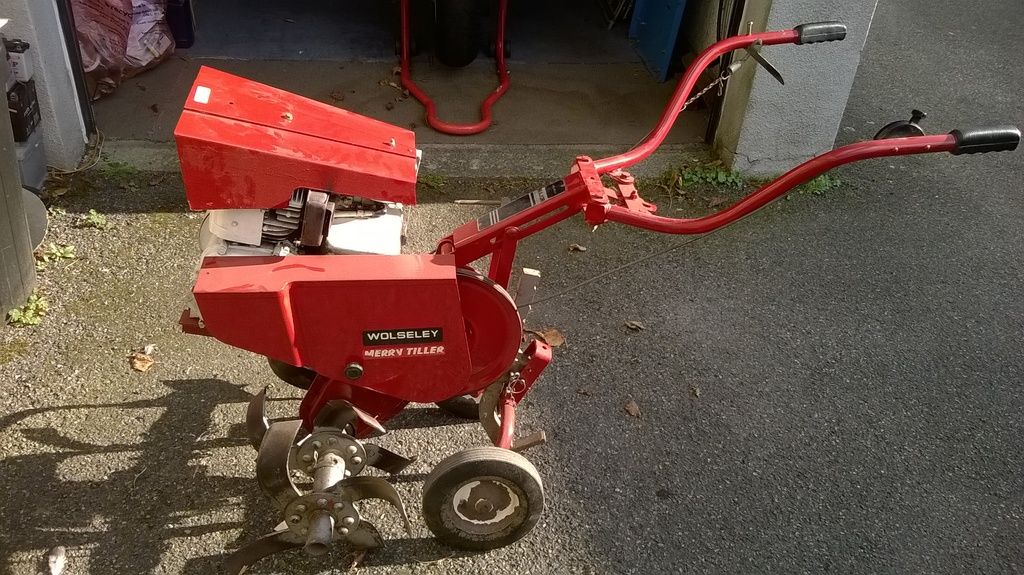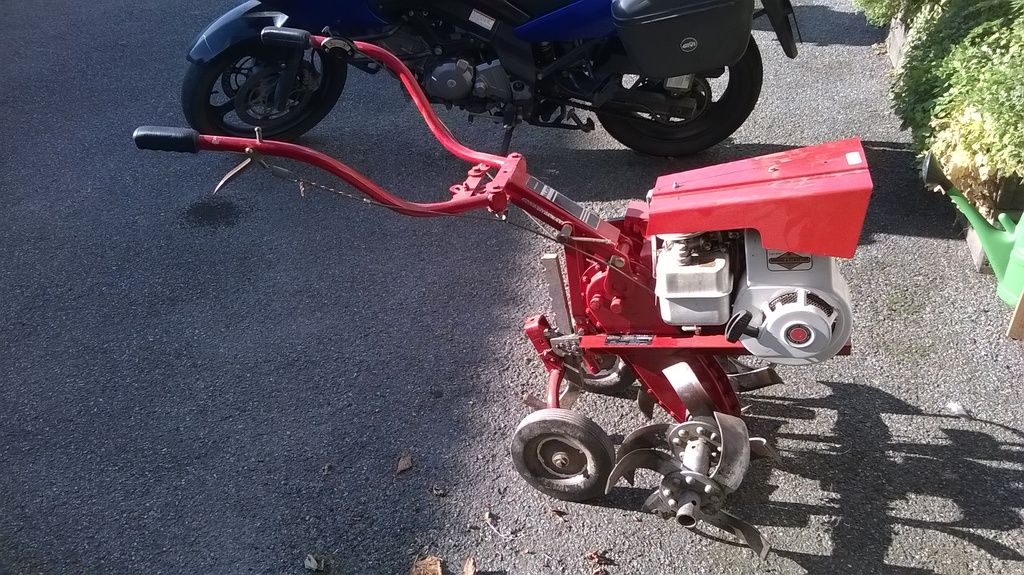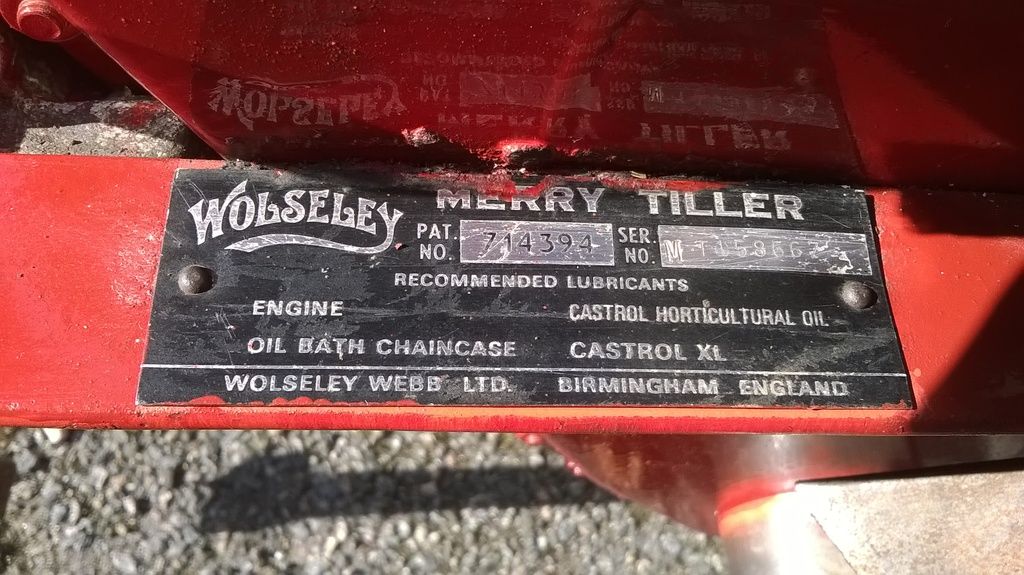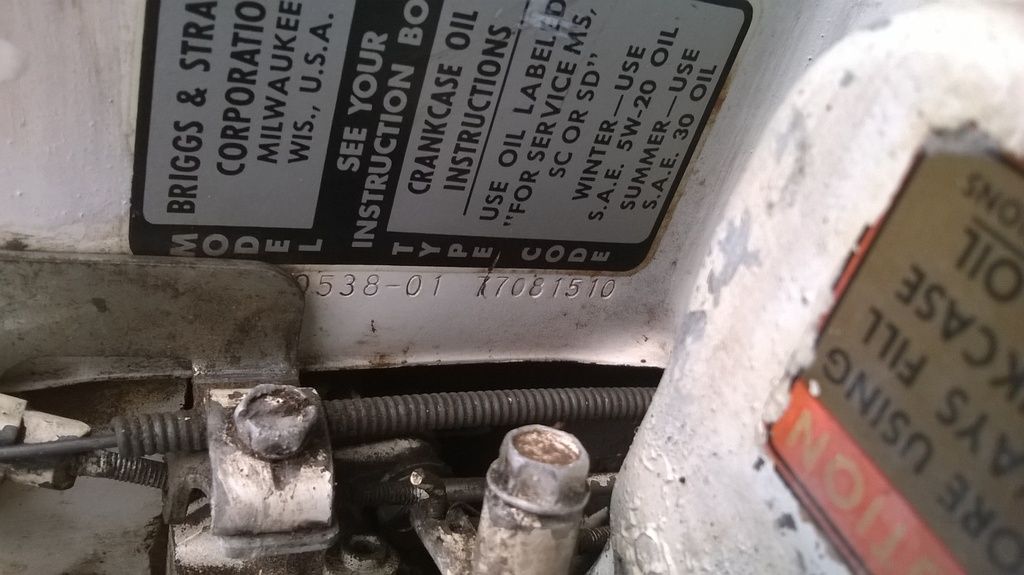 Yours,
fred